TrueConf 3.2.3 for iOS redefines your meeting experience by bringing a page-by-page display of video windows and support for voice activity detection (VAD). The new version also features a new login page, QR codes and PINs for joining meetings, and updated application skins designs.
---
Meet TrueConf 8.1 for Windows, the latest update of our video conferencing and team messaging app. The new version brings a number of new features: now you can format text in chat messages, send multiple files and use chat hotkeys for seamless messaging experience. We've also made your meetings more convenient by improving the app's UI, added a built-in media player for your video recordings and enabled users to decline calls with quick replies.
---
On April 28, we held a webinar about TrueConf 8.1, the latest update of our video conferencing and team messaging app for Windows.
---
Meet TrueConf Group 1.0.59, the latest upgrade of our video conferencing endpoint for meeting rooms of any size. In the new version, we've significantly improved the address book, which helps create contact groups, add alternative dialing methods, and set up your preferred communication protocol. TrueConf Group 1.0.59 also features support for VNC protocol to allow for remote desktop access and NDI protocol for live streaming and auto detecting NDI video sources in your LAN.
---
We all know that video conferencing can be a nightmare. There's a lot to keep in mind: people need to create accounts, download apps, allow access to their cameras and microphones. Weak WiFi signals can result in slow connection or no connection at all. Due to frequent delays, participants start to talk over each other or suddenly stop talking at all, embarrassing each other or making awkward pauses. "Can you hear me know?", "Do you see my screen", "Sorry I've got a technical problem" — everyone is already exhausted from keeping saying this each time on a call.
---
On April 22, we held a webinar about TrueConf Group 1.0.59, the latest firmware upgrade of our video conferencing endpoint for meeting rooms of all sizes.
---
On May 10-13, 2022, Integrated Systems Europe will finally bring the world's leading technology innovators and solutions providers offline at FIRA Barcelona, Gran Via. Secure Meetings, the official EU partner of TrueConf, is very excited to be back after a long hiatus caused by the pandemic and give exhibition attendees the first look at the latest video conferencing developments.

Get a free pass
---
Most workplace and mobile users need the ability to share their screen during online video meetings, for example, to show slides or tutorials, manage workflow or get help with a technical problem.
Apps for screen sharing come in many varieties, each with its own features (e.g., screenshot making, session recording, content sharing and remote desktop control).
---
Instant Messaging Service (IMS) or Instant Messenger (IM) is a client program for real-time chatting over the Internet. To use such services, you only need a device (smartphone, tablet or PC) and Internet connection.
In the early days of instant messaging, people used two different programs to communicate. On the one hand, there was ICQ, a program developed by the Israeli company Mirabilis. It was one of the first to allow chatting with friends, family, or strangers. ICQ was acquired by AOL in 1998. On the other hand, there was Yahoo! Messenger, which was launched in 1998. This program allowed people to communicate with each other, share photos, and make video calls.
Nowadays, instant messaging is one of the most popular means of communication. WhatsApp, Facebook Messenger, and WeChat are some of the most widely used programs.
---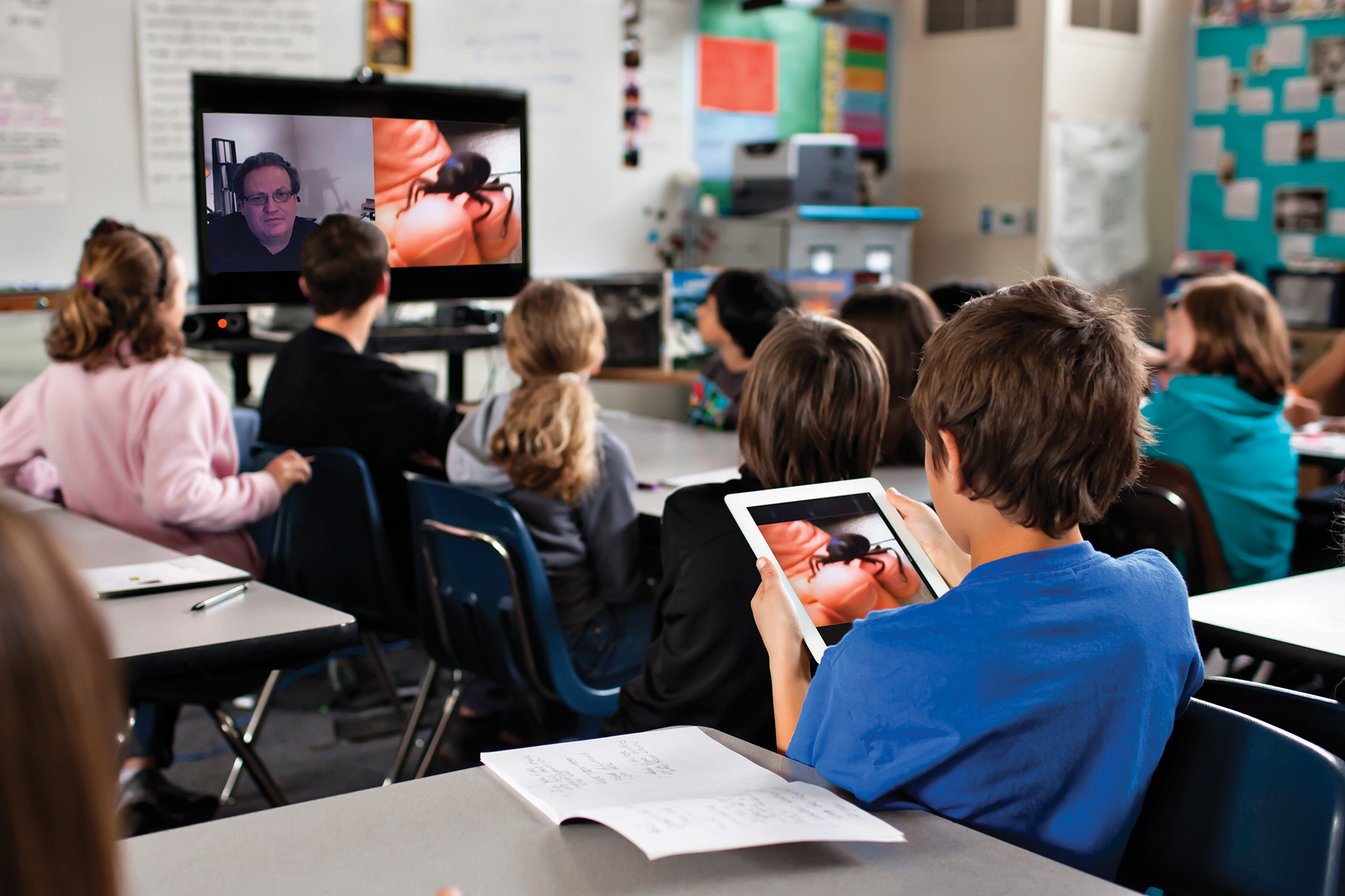 If there's one thing we've learned as we enter a new decade, it's that video conferencing has completely changed the way we communicate with each other safely and remotely.
We knew some of the benefits of online learning before, but after facing the global COVID-19 pandemic, we had no choice but to switch to a remote or hybrid format of education. Thanks to video conferencing, schools and universities can establish and maintain international ties, invite foreign teaching experts, and share experiences.
Video conferencing opens up new possibilities for learning by making it more collaborative through face-to-face communication, allowing for instant feedback and engagement. For example, a teacher can make a video tour of Africa, the Brazilian jungle, or arrange a remote meeting with an astronaut for his class.
---
1

...